When it comes to custom packaging, box printing holds primary importance as the print of the box is the first encounter of customers with packaging.
Custom packaging was once a choice but nowadays, it has become a necessity. Packaging determines customers' purchasing habits. Alluring yet high-quality packaging attracts the customers towards the business. Influencing the customers enough through custom packaging so they will buy from them is a concern of every business.
Box printing has become a major source of gaining customers and advertisements for businesses all across the globe. However, not everyone knows all the details of custom boxes. We have prepared a guide for all those who aim to make a name for themselves by opting for a unique design and appealing printing.
What Must Be Your Initial Considerations?
Product's Nature
The first and foremost thing that you need to consider is the nature of your product. Based on the industry you are running your business in; you must determine a packaging option accordingly. Some products need more care than others so they must be packed safely. Food and beverage products need different kinds of packaging than cosmetic and apparel boxes.
Measurements
The next thing is to measure your product's size. The nature of the product you intend to pack is an integral part of choosing a box size. If you are dealing with apparel, you must choose a fitted box exactly according to the measurements of the product. But, if you have to pack a food item, you must choose a box that easily fits the item but its height is extra. This is because food items must be given some space not to damage their presentation.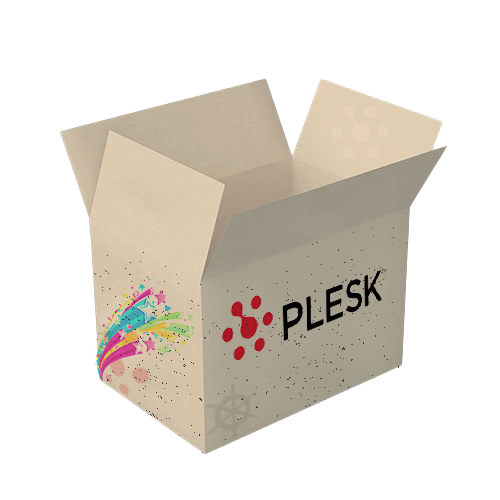 Box Type
After determining your product's nature and measuring it, you must choose a box type. There are plenty of shipping and packaging box options available in the market these days. Cosmetic boxes, apparel boxes, food and beverage boxes, gift boxes, etc. are some of the most commonly used. Custom printed shipping boxes can be anything ranging from display boxes, CBD boxes, metalized boxes, corrugated boxes, retail boxes, rigid boxes, etc. You must choose box type and style as per your product's nature.
What are Your Printing Options?
Flexographic Printing
One of the most traditional printing options to go for in custom box printing is flexography. Flexographic printing is similar to stamping. A direct-to-surface method is used to print the desired design on the box surface. Flexographic printing is used when a simple design needs to be printed and is cost-effective. When you want to print the same design or image on a bulk of boxes, Flexographic printing is the best choice for you.
Lithographic Printing
Lithographic printing uses the natural resistance of oil and water to mix together. The oil-based ink and water are combined together to cover the desired design on the printing plate. The printing results of lithography are smooth and of high resolution. A combination of six colors is used in this printing technique which means you must choose it if you want to have a vibrant design. Lithographic printing is effective when realistic photo quality is needed that too, at a reasonable cost.
Digital Printing
One of the easiest and most economical printing options is digital printing. Like flexographic printing, digital printing uses direct-to-surface printing but offers more benefits. Whether you need a clear design, multi-dimensional design, high-resolution design, smooth design, flexible images, digital printing is here for you. Digital printing offers customization, timeliness, flexibility, and high quality. Most well-known brands all across the globe are using digital printing for their packaging.
How to Make Your Design Effective?
The Art
Custom packaging is all about appealing printing. The art on the packaging showcases the personality of a business. It is the extension of the vision of the business. It is important to choose a design that catches the attention of customers at the very first sight of looking at the box. An appealing color scheme is an effective tool to grab the attention of customers.
Analyzing the targeted audience and incorporating their interests and preferences in the design is also sheerly important. The more appealing the art on the box will be, the more customers will be attracted to it.
Writing Style
A good-looking writing style presents a business as creative and unique to the customers. Instead of opting for a traditional and commonly used writing style, you must go for a unique custom writing style. Your custom writing style can increase your business recognition to a large extent. The uniqueness of the writing style can become a reason for customers to remember your brand.
However, your writing style should always be readable. Avoid writing unique styles but customers cannot read them easily. The name of your company, your vision statement, hashtags, social media handles, and your website must be written neatly on the box.
Logo
Your logo defines your brand, its purpose, and its vision. A brand's recognition is directly proportional to the relativeness and attractiveness of its logo. As we can recognize top corporates like Nike, Apple, IBM, Amazon, etc. simply by looking at their logo, you need to create the same kind of recognition for your logo.
Box printing allows you to showcase your logo to more and more people so they will remember your brand. It is a cost-effective way to advertise your logo and maximize its visibility.
Utilizing the Space
Bare boxes that do not utilize the space on the edges and bottom of the custom boxes are not perceived well by the customers. You can have unique art, logo, and writing style on the top of the box but if its bottom and interior are not as good, it is not effective.
Utilizing all the corners and edges of the box as well as sides, bottom and interior are equally important as its top. Extending the art on the top to interior and bottom is a good way to give customers a full-fledge packaging experience. Moreover, including thank you notes inside the box also enhances the customer experience.
Conclusion
Custom box printing has become essential for every business that wants to survive in the competitive business industry. In order to stand out, businesses need to give time and effort to designing their packaging effectively.
We at Vista Printing can make your designing and printing experience one of a kind. Our team of experts specializes in designing and printing unique custom packaging for our clients. We intend to provide you with an extraordinary design and printing experience that will make your custom packaging stand out in the crowd.